Our Services
Hikari Homes thrives on a dynamic approach to the market that meets the diverse needs of international investors. Our property investment section draws on our expertise in bridging the differences in approach, standards, regulation and paperwork that present a barrier to entry to the market in Japan, for both experienced investors and those new to the market alike. 15 years experience working with international companies and individuals with office and accommodation needs, has built a depth of expertise in negotiating these barriers, and the accumulated know-how to overcome them with a minimum of effort and expense, providing highly efficient, cost-efficient services.

Our core services for international property investors are based around 4 key value propositions.
Finding value
In contrast to traditional Japanese real estate agencies that handle transactions at a distance, acting as an intermediary, Hikari Homes is an active and dynamic force in the market. Our work in both short and long-term rentals, access to the Japan's largest real estate database, comprehensive connections in the real estate market that spans banks, lawyers, investment funds, REITs, customers and developers, and intelligence on the latest opportunities, trends, movements and foreclosures, enable us to provide a wide variety of investment scenarios to prospective investors.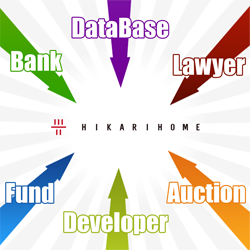 We assist with property search and evaluation of
- Apartments
- Commercial buildings
- Short-term rentals
- Long-term rentals
- Short-term ownership
- Long-term ownership
We provide professional advice for non-residents covering the full array of investor needs and transactions
Creating value
Our experience working with an international clientele enables us to anticipate many questions, and simplify the overcoming of many hurdles to investment - which are often the same hurdles local investors have to negotiate. Legal considerations, paperwork and tax don't discriminate knowing how to comply with requirements quickly and efficiently minimizes the effort and costs required to fulfil these necessary steps.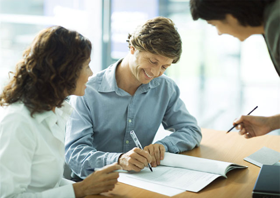 We assist with all contractual and procedural negotiation
- Negotiation of contracts
- Assistance with meeting legal requirements
- Assistance with obtaining and completing all required forms and paper work
Legal and tax advice
Adding value
Ownership is the first and most significant step in property investment in Japan. Helping to optimize your returns on that investment is where our value added approach to services really shines. We approach investment properties for their potential, with the knowledge that we can quickly add value with our design, construction and project management, to realize the full potential of your investment, and maximize the returns.
We work closely and directly with a building and construction company to renovate apartments and buildings to suit investors' needs and the returns they are seeking, whether it is immediate cash flow, steady returns, or long-term growth. For example, a long-term commercial rental by a blue chip Japanese company will offer very different returns and security than apartments positioned for short-term rental by international executives.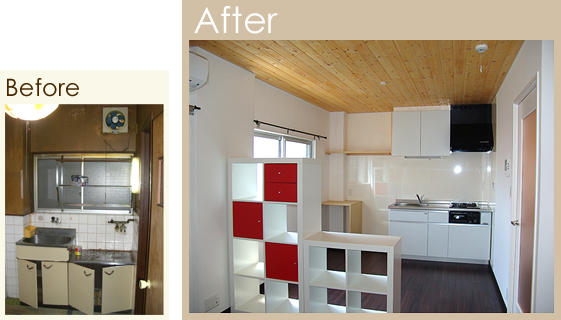 Property design and construction services
- Advice on increasing the value of a property
- Apartment and building renovation: design, construction and project management
Realizing value
Realizing the value in your investment requires having it work hard at all times. For rental properties, we will manage and market the properties for you, to meet your expected returns. Our expertise in managing short and long-term rentals, both furnished and unfurnished, ensure we have a ready list of tenants available for new properties on our books. When you decide to sell, we can assist with listing and marketing, and finding prospective buyers.
Hikari Homes has a major ongoing investment in the internet to provide timely information and access to accommodation for the international community in Japan. Not only does it bring us clients, it also helps us to manage and market client properties. Our in-house team can help with all aspects of property marketing, including design, promotion and sales.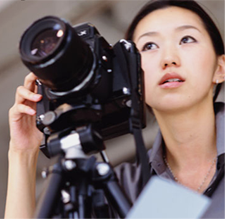 Property management services
- Property management and tenancy
- Optimizing returns on ownership
- Property sales
Marketing services
- In-house marketing and design services
- In-house photographer, for quick high quality turnaround
- In-house on-line listing and promotion services
Additional services
For property investors setting up operations in Japan, we can assist with many market entry services, from setting up legal entities, to assistance with offices and accommodation.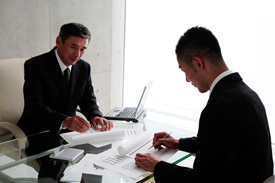 Company representation
Assistance with setting up a business in Japan, legal entities etc.
Assistance with setting up offices and searching for residences for company employees